Jean-Christophe Bedos

President et CEO
Maison Birks






Jean-Christophe Bedos is currently President and Chief Executive Officer of Birks Group Inc., formerly Henry Birks & Sons, a leading manufacturer and retailer of luxury jewelry and watchmaking since 1879 in Canada. Before joining Birks, Mr. Bedos was previously working at the upscale jeweler, Boucheron International (Kering), in Paris, France, where he served as President and Chief Executive Officer after a successful career in the Richemont Group in Paris and London and the iconic Cartier House. In July 2018, Birks won the prestigious Brand of The Year Award. This annual event is the ultimate recognition for global brands. The evaluation process involves a three-step process: evaluation, online audience voting, and branded consumer market research. Birks has been the only brand to receive the award in the retail jewelry category, outperforming an impressive competition with its dedication and passion behind the fine jewelry brand. Mr. Bedos currently sits on the Board of Directors of Birks Group Inc. He is a member of the Board of the Montreal General Hospital Foundation and a member of the Global Advisory Board of the London Business School. He is an active member of the "The Future of St. Catherine Street" committee and has co-chaired the McCord Museum and the Montreal Symphony Orchestra fundraisers. Mr. Bedos is a builder of quality brands in the luxury distribution sector, and brings a very relevant experience after having spent his entire career, more than 30 years, in fine watchmaking and jewelry. Mr. Bedos earned a Master of Business Administration from London Business School - Sloan Masters Fellowship Program, with honors in Marketing and Brand Management, a Bachelor of Law in International Business from the University of Paris Panthéon-Sorbonne; an honors degree in European Affairs from Trent University, Nottingham, England; and a Bachelor of Business Administration from the Toulouse Business School, France.
Sandrine Bourlet

Vice-President Commercialization, CMO
SAQ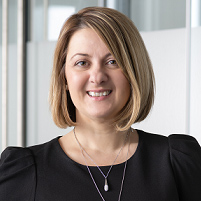 A dynamic and passionate manager, Sandrine Bourlet distinguishes herself by her unifying leadership, her innate sense of marketing, and her strategic vision of consumer needs. Her creative management style within the Société des Alcools du Québec has enabled her to put together the quintessential taste tagsand the SAQ Inspire card; two marketing successes that allow consumers to make better choices. Holder of an MBA from UQAM and a Master of Science in Management from the Université de Reims in France, Sandrine has a solid experience of almost 20 years in marketing strategy, personalization of customer experience and marketing. At the SAQ for over 15 years, Sandrine is currently vice-president Procurement and merchandising, where she is responsible for ensuring a complete and consistent integration of customer experience strategies from product selection to customer promotion.
Christian Bourque

Executive Vice President and Senior Partner
Leger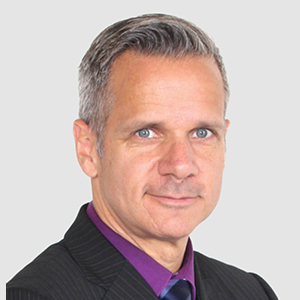 Christian has over 20 years of experience in the fields of public opinion and market research. Christian is Executive Vice-President at Leger and manages its Montreal research team. He is also a partner in the firm and acts as a senior consultant to the firm's major clients. As a spokesperson for the company, Christian is a political commentator for the CBC and consumer trends columnist on Radio-Canada. One of the many projects that Christian oversees is the Leger annual WOW Customer Experience Index which is an industry benchmark that provides amazing insights for Retailers. Christian still teaches research methodology at Université de Montréal
Carl Boutet

Retail Advisor
Retail Council of Canada






Carl is a Montreal based retail strategist and board advisor with over 25 years of hands-on operational, marketing, merchandising and retail executive experience. He has worked across a full array of retailer environments from the very large, such as 10 years with Costco Wholesale to working as a strategy consultant for a group of 800 independent retailers across Canada. As an Executive in Residence for Highline Beta, he is co-creating new corporate-startup partnerships for retail/B2C companies at a global scale, including the launch of a Montréal office. And as the founder of StudioRx, he advises technology companies and researchers on how to tailor their solutions according to retailers' needs and build commercial strategies. He also advises technology companies on how to best tailor their solutions to address needs that matter most to retailers. He spent a year working with a team of computer vision (AI) researchers as their retail strategy & global commercial lead. He holds an MBA from Queen's University and advises several retail associations and innovation labs including the Retail Council of Canada, the Quebec Center for Commercial Innovation and the Bensadoun School of Retail Management School at McGill University.
Marc-Antoine Bovet

Co-Founder & CEO
OatBox






Coming soon
Dr.Sylvain Charlebois

Professor, Food Distribution and Policy
Dalhousie University, Canada






Dr. Sylvain Charlebois is a Professor in food distribution and policy in the Faculties of Management and Agriculture at Dalhousie University in Halifax. He is also the Senior Director of the Agri-food Analytics Lab, also located at Dalhousie University. He is as well the former Dean of the Faculty of Management at Dalhousie University. Before joining Dalhousie, he was affiliated with the University of Guelph's Arrell Food Institute, which he co-founded. While at the University of Guelph, he was also the Associate Dean of Research for the College of Business and Economics. Known as "The Food Professor", his current research interest lies in the broad area of food distribution, security and safety. He is one of the world's most cited scholars in food supply chain management, food value chains and traceability. He has authored five books on global food systems, his most recent one published in 2017 by Wiley-Blackwell entitled "Food Safety, Risk Intelligence and Benchmarking". He has also published over 500 peer-reviewed journal articles in several academic publications. Furthermore, his research has been featured in several newspapers and media groups, including The Economist, the New York Times, the Boston Globe, the Wall Street Journal, Washington Post, BBC, NBC, ABC, Fox News, Foreign Affairs, the Globe & Mail, the National Post and the Toronto Star. Dr. Charlebois sits on a few company boards, and supports many organizations as a special advisor, including some publicly traded companies. He also has done some work on social licensing, which include public trust assessments and risk communication evaluations. Charlebois is also a member of the Scientific Council of the Business Scientific Institute, based in Luxemburg. He conducts policy analysis, evaluation, and demonstration projects for government agencies and major foundations focusing on agricultural policies and community development both in Canada and in development settings. Dr. Charlebois is a member of the Global Food Traceability Centre's Advisory Board based in Washington DC, and a member of the National Scientific Committee of the Canadian Food Inspection Agency (CFIA) in Ottawa. He has testified on several occasions before parliamentary committees on food policy-related issues as an expert witness. He has been asked to act as an advisor on food and agricultural policies in many Canadian provinces, in the United States, Brazil, Austria, Italy, France, Belgium, China, Great Britain, Finland and the Netherlands.  
Aurélie Daoust-Lalande

Vice President Strategy and Development
La Vie en Rose






Coming soon
Nathalie Del Moral Fleury

General Director North America
Yves Rocher






Coming soon
Alain Dumas

Strategic advisor
Retail Council of Canada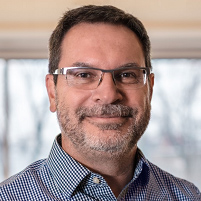 As an executive in marketing, digital strategy, public affairs and retail operations Alain Dumas has accumulated more than 30 years of experience with private companies in the retail sector, mainly in food. He is recognized, in particular, for his knowledge of new and emerging business models through digital technology. He is also considered a pioneer of e-commerce in Quebec with the establishment of the first online grocery store in America, IGA.net in 1996. For the past few months, Alain has been consulting and supporting retail companies, manufacturers and various "startups." His areas of expertise include digital transformation, strategic planning, marketing and public relations. Alain sits on the board of the environmental organization Earth Day.
Marc Fortin

President, Quebec
Retail Council of Canada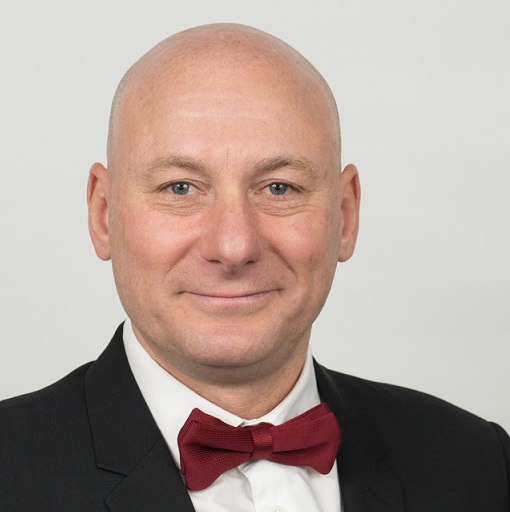 Marc Fortin, President of RCC Québec, has more than 30 years of experience in CPG companies in Sales, Marketing and strategic planning. Mr. Fortin also acted as a consultant in various industries through his consulting firm (StratMk), he was also President & CEO of the National Convenience Stores Distributors Association (NACDA) and President & CEO of Distribution Canada Inc. (DCI). Mr. Fortin also held numerous executive and senior management positions during his career with Molson-Coors, Kellogg's, Maple Leaf foods, Canada Bread and Borden-Catelli. He holds a bachelor degree in Marketing and Economics from the UdM (Université of Montréal).
Jean-Philippe Gauthier

Head of Media Platforms, Canadian Marketers
Google Canada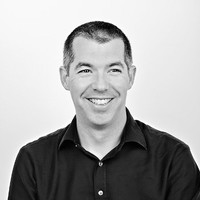 Jean-Philippe Gauthier is a member of Google's media platforms and solutions teams. Fascinated by technology, he developed his first piece of software on a Radio Shack TRS-80 at the age of eleven. He continues to explore the practical application of technology to help his partners in achieving their goals. His role at Google involves educating people about media solutions and platforms, enabling them to make good use of them, and inspiring them to create things that are out of the ordinary. Jean-Philippe received a Bachelor of Business Administration from Concordia University, and is a graduate of Northwestern University and MIT Sloan School of Management. He joined Google in 2014 after having held senior management positions at Mediative, StreamTheWorld, Lapresse.ca and Bell Canada.
Marie Gregoire

Master of Ceremonies
DTL Quebec






Marie Grégoire, a multifunctional communicator, has a diverse background in communication within the economic and social sectors. Her political career led her to the National Assembly as deputy of Berthier. Today, she is present in the Quebec media landscape as a contributor to various radio and television programs where the diversity of her interests allows her to share her own vision of the issues at stake. Committed to her community, she supports several charitable organizations.
Ron Johnson

CEO and Co-Founder
Enjoy






Ron is the CEO and Co-Founder of Enjoy, the first mobile retail store available on-demand. Enjoy delivers a product purchased on-line with a trained person to get you up and running within minutes for free. Enjoy has partnered with premier technology companies including AT&T, Google, Sonos and EE to bring their products directly to customers.
Ron is perhaps best known for the work he did creating and leading the Apple Stores during their first twelve years. Working directly for Steve Jobs, while serving as a member of Apple's Executive team, Ron imagined the Apple Retail Store concept and oversaw its development and operations from 2000 through 2012. Under Ron's leadership Apple opened nearly 400 stores in 13 Countries around the world and became legendary for their unique service model and incredible productivity. Apple's stock increased 15 fold during the years Ron worked at Apple. Ron also served as the CEO of JCPenney during 2012 and 2013.
Ron currently is in the seventh year of a ten year term as a Trustee of Stanford University and serves as a member of several of its committees. Ron also served for nine years as Vice Chair of the Stanford Health Care System and continues to serve Co-Chair of the Campaign for Stanford Medicine: a $1 billion campaign to build the new Stanford Hospital and lead the Biomedical Revolution through investments in research, big data, and breakthroughs in clinical care.
Manny Kohli

President and CEO
Matt & Nat






Manny is the President and CEO of Matt & Nat , a globally recognized vegan and cruelty free line of women's and men's handbags, footwear and lifestyle accessories. Kohli joined the company in 2001 and claimed sole ownership in 2012. The company specializes in modern and minimalist design and relentlessly seeks new eco-friendly materials for its well-known line of vegan fashions. Matt & Nat stands for "MATerial and NATure. A proud Montreal based vegan company that produces beautiful, contemporary accessories without harming animals. Matt & Nat was born out of the ambitious desire to design beautifully designed vegan bags that not only looked amazing, but that were sustainable and cruelty free.
Kohli's determination and perseverance have led him to his true passion of creating a sustainable world class fashion brand. He is able to identify a business need and position his company on the world stage through his leadership, his sense of innovation and his desire to satisfy his clients demands for new and rapidly evolving fashions and innovations in sustainable materials has made him a recognized leader in his industry. He has succeeded in building an organization that is recognized as the leader in cruelty free vegan fashion and lifestyle accessories worldwide.
Matt & Nat is sold worldwide in over 100 countries, through wholesale, online and bricks and mortar locations. More importantly, Matt & Nat recycles over SIX MILLION plastic bottles every year and is committed to a stylish and healthy planet.
Catherine Laporte

Divisional Vice-President, E-Commerce
Lowe's Canada






Catherine Laporte is a marketing and e-commerce expert who is known for her leadership, creativity, and business acumen. She joined Lowe's Canada in 2018. As Divisional Vice-President, E-Commerce, she is responsible for promoting and growing the customer-focused digital segment for the Lowe's, RONA, Reno-Depot, and Ace Canada banners. Catherine first made her mark at the ALDO Group where she was responsible for launching the Little Burgundy and Locale brands and was involved in developing the Call It Spring brand in North America and internationally. Before joining Lowe's Canada, she was Vice-President, Marketing & E-Commerce at DAVIDsTEA and worked to create a customer-focused centre of excellence. While doing so, she transformed the customer experience by redesigning the website and loyalty program. Catherine is a graduate of the John Molson School of Business and is actively involved in the Montreal community as a board member of the Fondation les petits trésors, the Groupe Connexions Montreal, and the Young Associates of Opéra de Montréal.
Frederick Lecoq

Chief Marketing Officer
Sporting Life Group (Golf Town + Sporting Life)






Frederick has joined Golf Town in 2016 as Vice President of Marketing and eCommerce, to turn the brand around by elevating its digital footprint and creating an interconnected retail landscape that allows eCommerce to successfully coexist with brick and mortar. From designing and implementing a cutting-edge omni-channel plan to enhancing Golf Town's digital presence, Frederick applies an innovative approach to building emotional connections with customers. After the merger of Sporting Life and Golf Town into the Sporting Life Group last October 2018, he was appointed Chief Marketing Officer for both banners.
Before engaging in the journey to establish Golf Town Ltd.'s brand as Canada's home of golf, Frederick led the Sport Chek digital marketing and eCommerce transformation as SVP of Marketing within the Canadian Tire Corporation. He also brought forward ground-breaking digital change with the launch of Canada's first digital flyer program with Facebook and rollout of several eCommerce sites for the FGL and Marks banners (Sport Chek, Sports Experts, Atmosphere, Marks).
For over 15 years, Frederick has influenced top organizations in roles such as Vice President for Global Brand Marketing & Digital Strategy at LG Electronics Corp in Seoul, Marketing Director for Microsoft Europe, and Marketing Director at Nokia. Prior to revolutionizing brands as a digital disruptor, Frederick's entrepreneurial spirit led him to take part in two successful start-ups projects in Europe — one in eCommerce and another in media.
Thierry Lopez

Quebec Marketing & Corporate Affairs Manager
Best Buy Canada






Thierry Lopez is the Quebec Marketing and Corporate Affairs Manager at Best Buy Canada, one of Canada's largest omni-channel retailers. After an international beginning of career, Thierry joined Best Buy Canada and held various operational roles before taking on the lead marketing responsibility for Quebec. Thierry has been instrumental in the launch, growth and success of Best Buy different brands in Canadian French markets. A seasoned retail professional who is passionately involved in corporate social responsibility, Thierry's diverse range of activities at Best Buy Canada include Quebec branding & marketing, French advertising, communications and community & government relations. Thierry is also on the board or contributes to several retail and non-profit organizations. In his spare time, Thierry's playground is the Thousand Island River where you will often find him enjoying time with one of his 3 children.
Alain Tadros

Vice-president, Marketing Québec
Metro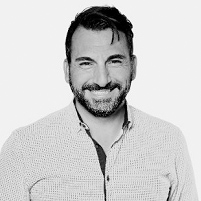 Alain Tadros joined Metro Inc. in 2016. He manages the marketing teams of the Quebec food banner as well as the consumer intelligence and loyalty teams throughout the Quebec and Ontario markets. Mr. Tadros has extensive experience in marketing and retail, both in Canada and the United States, having advised several clients in the areas of marketing strategy, customer management, event planning, advertising and marketing. He has a degree in Business Administration from Concordia University and has been very involved in the Quebec advertising industry for many years. In 2015, he was named one of Infopresse's marketing personalities of the year, while he was President of Publicis Montréal. He is a member of Tuango's Board of Directors and actively participates in various charitable organizations in Quebec. He was a director and chairman of the board of the A2C (Association of Creative Communication Agencies) from 2009 to 2016.
Vincent Theriault

Co-founder and Co-CEO
Surmesur






Doing things differently is what has always encouraged Vincent to pursue his passion for entrepreneurship. The Surmesur concept is a great example of how he is not afraid to walk off the beaten track. Since founding Surmesur in 2010 with François, his brother, he has enjoyed exploring different facets of entrepreneurship through many roles in multiple departments, from management, design and marketing without forgetting IT and R&D. Surmesur was initially based in their basement but has now expanded to a custom retail chain of 20+ destinations across North America. But for Vincent, growing as an entrepreneur also means new goals, new projects and the opportunity to create new companies: TERIO - a fabric distributor and MTM.DESIGN - a software developed internally at Surmesur, now offered to other retailers in the industry. With the journey continuing into mass customization. Outside of Surmesur, Vincent is actively involved as a board member of multiple associations including the Quebec Chamber of Commerce, the Retail Council of Canada, Québec Chapter, the Laval University Foundation and others. He also takes great pride in mentoring university and college students studying entrepreneurship with their personal projects and company ideas. In April 2019, Vincent and Francois launched the Surmesur Foundation which supports causes related to Education that promote a healthy lifestyle, an entrepreneurship mindset and consider the world around us.
Mireille Thibodeau

Vice President, Purchasing and Marketing of Perishable Products
Sobey's






Holding a bachelor's and a master's degree in business administration from HEC Montréal, Mireille Thibodeau began her career at Sobeys in 2000. Over the years, Mireille has acquired a solid experience through the various roles she has held, from roles as buyer, category manager and various management positions. In October 2018, Mireille was promoted to Vice President of Purchasing and Marketing of Perishable Products. Today, in addition to her role at Sobeys, Mireille serves on Kim Phat's board of directors. She promotes a respectful work environment by serving on Sobeys' Diversity and Inclusion Board. Thanks to her experience and leadership, Mireille helps to spread the IGA banners, Rachelle-Béry, as well as local banners to Quebec consumers.